FemDom ~ Sissification
October 14, 2012
Classes In Session
October 16, 2012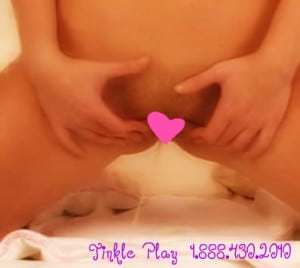 Sometimes when I like to open my diaper when daddy isn't around and go tinkle in it so I can watch. I have to be really sneaky though, because it always ends up being a big mess and daddy gets mad.
The way I do it is I hold my tinkle for as long as I can… which can be really tricky! Hehehe. But then when daddy puts me in a new diaper before nap time, I have a nice long time to spend playing with my diaper. Once daddy walks out, I prop myself up on my elbows and I pull the tabs on my diaper to open it up. Everything's still fresh and dry, and I feel how full of tinkle I am. I start to let it drip out slow, so I can feel it running down my lips and pooling in my diaper. I watch as I tinkle in my diaper in little droplets, and sometimes big long streams, till alllll my tinkle is out. This is where it gets messy. I love to squish my diaper and make the tinkle all come out so it can soak back in…. but usually that's when it gets all over the bed. I like to pull the front of my diaper up against me and squish it between my lips and let it drip all over me! But then of course it really gets messy.
But that's why nap time is the best time to do it… cause then when daddy comes back to check on my after my nap, I can tell him I just did it while I was sleeping, and I didn't mean to open my diaper!
love, Lacy
1.888.430.2010