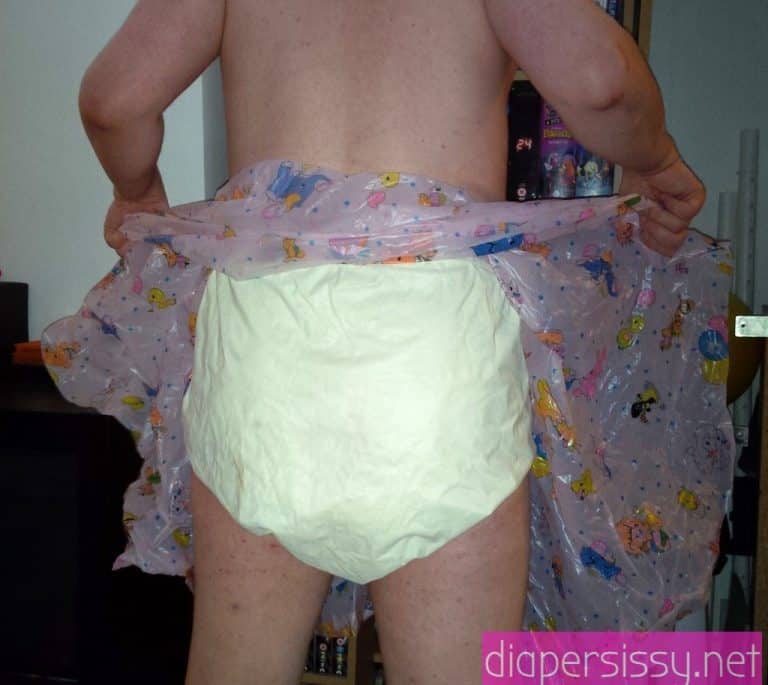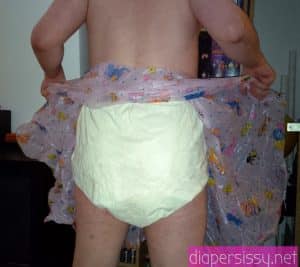 I am Granny Minnie and I used to be the nanny for little Winnie.  Little Winnie has a little ittie bittie clitty and she likes to dress up inside of it with a little diapie.  There are so many choices for her to choose from and it runs the gamut of what she will wear for the day. To decide what will be worn there would be a plethora of diapers to choose from.  Sometimes it would be cloth diapers that were white and then other times it would be disposable diapers of varying colors followed by plastic pants.  Nothing would be complete, however until she got dressed up in her fancy sissy skirt with her diapee underneath.
I love the way that she looks inside of it and she knows that she looks so adorable.  My little diapee sissy princess knows how to dress to make sure that she is ready for all of the boys on the block.  It is important that she knows to be a good sissy for me, her Granny Minnie and also for the boys on the block who want to use her as a bucket to dump their cum.  She is ready for them to shoot their jizzum all over her throat and as one sucks down a strong tonic, this is exactly what she will do.  She will suck from Peter and she will suck from Paul; then she would suck from Johnathan and then from McCall.  She would happily ingest the penile milk of Terry and of Sam and she won't forget to lick Jimmy, Jonas and then Abrahm.
I have such a good sissy who knows how to use her mouth.  She takes so much cock inside of it and squishes the cum around her mouth.  The cum would be her medicine and she will drink it so well, she really knows how to take it down raw and she loves it so much that you can tell.
And after all of the sucking has concluded, her diapees would be soaked with so much inside of it.  At times it would be pee and sometimes shit and other times cummies would be included inside of it.  Depending on what I want to do, if she is naughty which sometimes he would do, I would open up her diapee and have her take something out and then I would make him squish it all around in his mouth. I love my sissy who is also a whore, she take so much cock in her pussy and also in her throat. This is what a sissy is supposed to be, a person who can dress and look sassy but also avail herself for all the cocks in the vicinity.
Do you enjoy how my sissy gets to be and want to also try it out yourself and see, then hesitate no longer and call me so we can play and have a happy time with me dressing you all up in your pretty diapee.  I can be reached at 888-430-2010.
Granny Minnie
1-888-430-2010
Click Here to chat with a phone sex mommy!
#abdl #sissy #abdlsissy #abdlfantasy #sissydress #sissydressup #adultbaby #dominantmommy  #phoneamommy #phonesex #dommymommy #ageplay