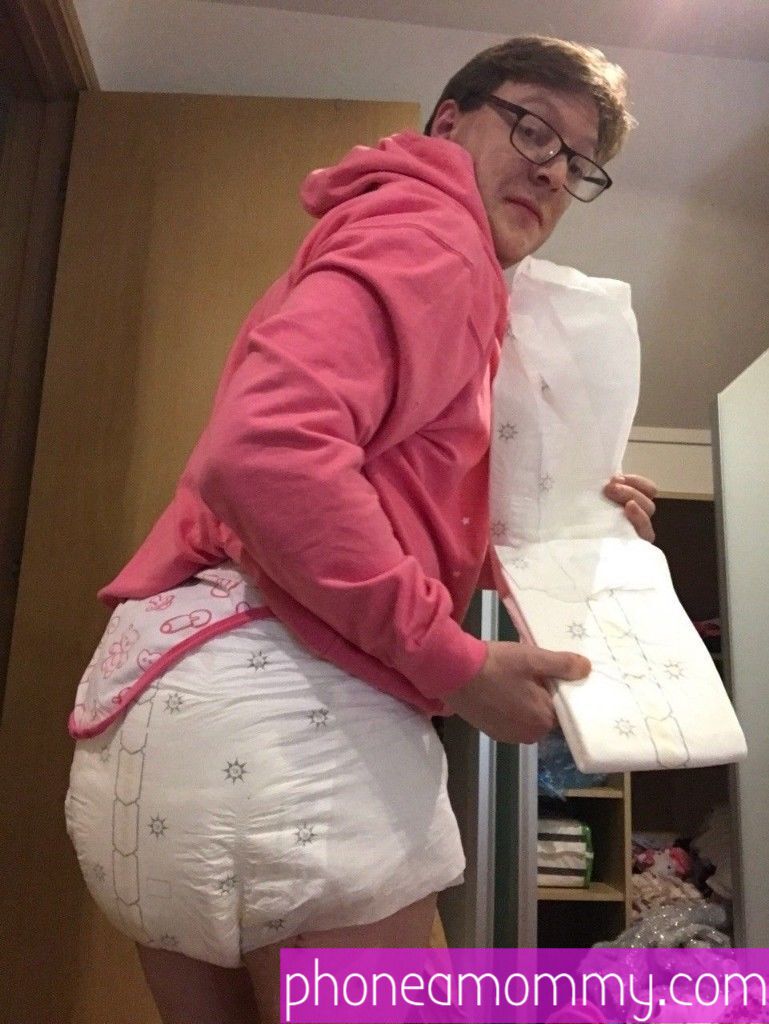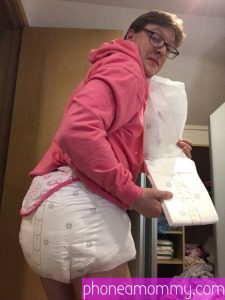 My sissy Dana has not followed instructions or listened to me all week which is so out of character for her to do.  It is as if she has been testing me to see what she could get away it.  I would ask her something and she would not respond and other requests that I made to her fell on deaf ears.  I have had my fill with her and I decided that today will be the day that I will administer on her a great dose of sissy diaper punishment.
I walked over to her where she was finishing up her cereal and I took the remains and poured them into the garbage.  I told her that she may have heard some horrid diaper sissy stories about what happens to sissy babies when they don't behave and today she was going to find out what it is like first-hand.
I then produced a huge diaper, one would think that it was a giantess diaper because of the size. I was going to teach Dana a lesson with it that she would not forget.  She looked at me wondering why the diaper was so huge but she still was in shock by the breakfast that I took from her.  I told her to disrobe and she did and I told her that she will have to wear the diaper that I hold in my hand, but not until I make some minor modifications.
The kitchen was the perfect place for me to add my ingredients to the diaper. I opened up a cabinet and found exactly what I needed.  The spices that I found were cayenne and black pepper. I sprinkled them generously into the diaper as Dana stared at me in shock. The days that she was naughty, rude and disrespectful to me and also ignored me all flashed before her very eyes.  She knew that something was in store for her and it was not going to be pretty.
I opened the fridge and retrieved some water, which I poured into a blender and then I added 10 jalapeno peppers to it and blended it thoroughly.  I added the contents of the blended jalapeno peppers and also poured that into the diaper and then I placed the diaper with all of its spicy contents on Dana.  I told her that she was not to utter a word and that she must remain in the diaper for the remainder of the day.  Once the diaper was on her, she started sweating and her clitty cock and balls were so inflamed that they felt as if they were on fire.  She cried profusely but I ignored all of her pleas and cries. Hours passed and I had to check if Dana was still conscious alive and breathing as she was quiet as a mouse.  It was at that point that I realized that she had gone into shock at which point I removed the diapers, poured some cold milk all over her genitals and she felt fine. After that minor adjustment to Dana's attitude, I never had a problem with her after that – she was instantly the most well behaved sissy that I have ever seen.
Scarlet
1-888-430-2010
Click Here to chat with a phone sex mommy!
#abdl #sissy #sissyfetish #diaperhumiliation #sissydiaperpunishment  #diapersissystories #giantessdiaper  #phoneamommy #abdlcommunity #abdlplay