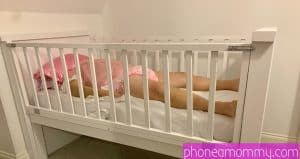 It was bedtime and Brenda's sissy baby Tianna was hiding in her crib under a pink satin pillow that Aunt Brenda had placed in her crib. Aunt Brenda saw her playing this peekaboo crib game and she went to her and removed the pink pillow and told sissy Tianna that it was that favorite time of the night when she told her the best diaper sissy stories for the night.  Aunt Brenda took her sissy baby out of the crib temporarily and made sure that she fed her baby warm and delicious milk and made sure to burp Tianna and while she rocked her back and forth.
So she held Tianna in her arms and as she prepared to tell her the story for the night. She said, "this is a story called The Mystery Of The Missing Diaper and  you are going to love it my dear Tianna as it involves a sissy just like you. The sissy is not small at all though, the sissy is a huge giantess named Mariah and she loves to wear her favorite giantess diaper that made her feel so comfy and secure.  One day, Mariah was waiting for her giant parents to change her huge diaper and they ran in her room panicking.  It appears that they did not know what to do.  Someone had stolen Mariah's diaper and they did not know who the bandit was.
They looked all over the house and to no avail they were so distraught as the diaper was missing.  They called everyone in the neighborhood that they knew and no one said that they saw the diaper.  They were so sad that they said to themselves that whoever stole the diaper was most likely a sissy because the diaper was made for a sissy.
They became angrier and felt so violated and they schemed between each other what sissy diaper punishment they would inflict on the culprit as soon as they found them.  It was at that moment that lightbulbs went off in their heads and they remembered that they had video surveillance all around the house, including a video baby monitor in Mariah's room.
They calmed down and prepared themselves to watch the footage, anticipating with fear exactly what they were going to see.  They pressed rewind on the tape and they were shocked what they saw.  It was their very own sissy baby Mariah sleepwalking and putting on the diaper! They were shocked and they wondered how could that be and it was at that very moment that they checked their baby to see and they saw that their baby was wearing two diapers instead of one!  They all laughed so much that they cried and they gave their sissy baby a wonderful hug and they all were so happy that the mystery of the missing diaper was finally solved – the end!"
"Oh Aunt Brenda, I love that story so much – you always tell me the very best stories in the whole wide world.  I am so sleepy now and I am ready to go to bed" – said Tianna.  And it was at that moment that Aunt Brenda covered Tianna with her blanket, gave her a gentle kiss and tucked her in and watched as her sweet little sissy baby Tianna, happily dozed off to sleep.
Brenda
1-888-430-2010
Click Here to chat with a phone sex mommy!
#ab/dl #abdl #sissy #adultbabydiaperlover #sissies #abdlmommy #diaperhumiliation #sissybaby #diaperfetish #sissydiaperpunishment #diaperlover