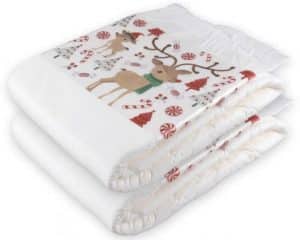 This year for Christmas mommy has a very special surprise for her little one.  Mommy Candy has been planning it all year long and can hardly contain her excitement.
Mommy has decided that her little boy needs a change, and in more ways then one.  This year when Santa visits, he will be leaving a very special gift for mommy's little "boy".
Santa and mommy have been plotting all year long on the best Christmas gifts possible.  At first when you open your gifts, you will be confused…it's ok, mommy will explain it all to you.
And remember, Mommy knows best, so it won't do you any good to argue or try to change mommy's mind.
Yay, it's Christmas morning and time to gather around the tree and start opening presents…
Mommy hands you the first one she wants you to open.  Your little fingers tear into the wrapping paper, quickly opening up your gift. Oh my!  What is it?  Hmmm…diapers? You look up at mommy with a bewildered look on your little face, mommy smiles at you and tells you that soon you will understand.
As you continue looking at the diapers in your hands, mommy reaches under the tree, pulling out a bigger box for you to open.  You drop the diapers and tear open the box as quickly as an excited little one can.
All of a sudden your hands stop, your little mouth falls open and your questioning eyes look up at mommy.  Mommy looks at you with a smirk and tells you to show mommy what Santa brought you.
You slowly lift it from its pretty box, standing as you go…ooohhh what did Santa bring you for Christmas?  Hmmm?  Wow, is that a pretty dress?  Mommy smiles and says Santa knew exactly what you needed.
You drop the dress and step back, shaking your head, your little eyes glistening as you look at mommy.  Mommy lifts the dress from the floor, stepping closer to you, holding it up to your trembling body.
Aww so pretty and mommy can't wait to try it on you.  Before you can try to flee and hide from mommy, mommy grabs you by the waist and tells you that it's not over yet, there is still more to your presents.
Mommy slides your pajamas up and off your little body, then mommy takes your undies off.  Mommy lays you down on the carpet right under the tree.  Remember the first gift you opened?  The cute package of diapers? Mmhmm, that's right, those are for you.
After lifting your legs into the air and that little butt off the floor, mommy slides a soft, thick diaper under you.  Mommy powders your little bottom, rubbing it all over, before closing up your Christmas diaper.  So adorable!
Then mommy helps you to your feet, turning you around as mommy pulls the dress down over your arms and head.  After today, mommy's little "boy" will now be mommy's sweet baby girl.
Mommy's little diaper sissy baby.  Looks like mommy and baby both got what they wanted for Christmas.
1-888-430-2010
Click Abdl Chat to chat with a Phone Sex Mommy
#phonesexoperator #hotphonesex #sissytraining #diapersissy