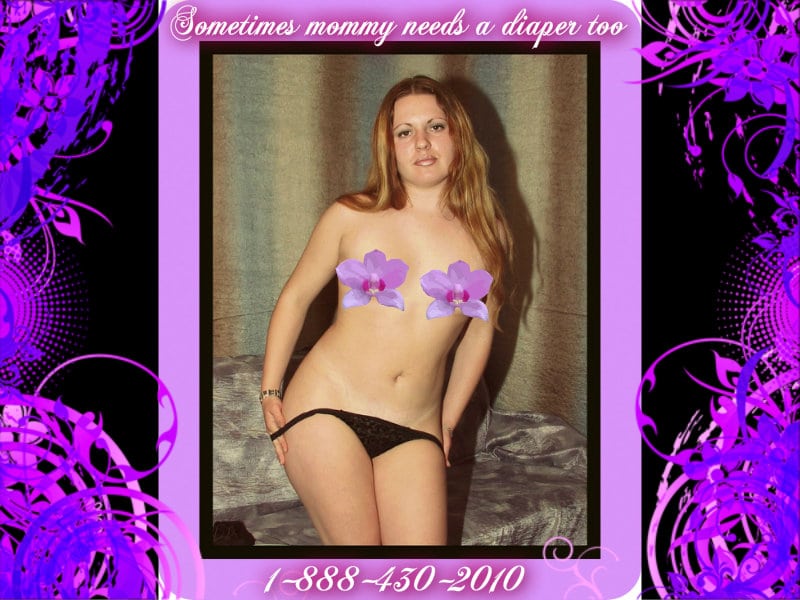 I am sitting home all alone in my diaper,hoping someone out there wants to play as much as I do. I love being a Mommy and caring for all my ABies. And part of that is teaching little ones how to share. And of course, mommy wants to join in all the diaper fun too!
After I diaper up my little adult baby and make him feel so good, I teach him how to do the same for his mommy. Mommy knows just how much you love your diapers. Because I love mine too. And it is no fun having to change myself ALL the time. So be a good boy for mommy and share some of the fun and games.
I bet, after the fist time you change someone else's diaper, you will see just how exciting it can be on the other end as well. And then maybe you can understand why I enjoy being a Mommy so much. So what do you say my little one? Are you ready to share with Mommy?
All you have to do is pick up the phone and ask for Diaper Mommy Josie. Then Mommy will lay you down, taking my time to make sure and get my messy AB boy all clean. Showing you just what you need to do when you care for Mommy's bottom. I can't wait to see what a good job you do. Your such a good boy, I just know you and I will have lots of diaper fun together.
Mommy Josie
1~888~430~2010