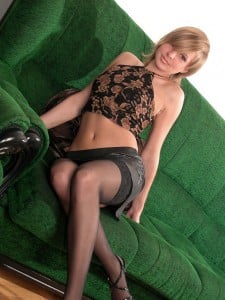 So you want to know what I'm good at.
Why you should call me, hmm?
First and foremost, I will humiliate you. I am not a nice person. I'm extremely mean. I do not care about your feelings. You will most likely at some point cry on the phone with me. I want you to be made to feel like the tiniest person around. I want you to realize that you are worthless, that you don't deserve that cock of yours and that you are so stupid for thinking that I actually want you. Whether it's your penis size, your love of diapers, your need to be controlled, or any number of other things, I will poke fun at you.
Make no mistake.
You will enjoy my laughter. I have an infectious laugh. When I make fun of you, you will love the sweet yet evil laughter that goes along with it. You will start to crave it.
One taste and you will be hooked!
Are you really just a lost little sissy? Do you need someone to dress you, to tell you what shoes to put on, to tell you how to do your makeup? I can do that as well.
I love role playing. Boss, secretary, doctor, nurse, student, teacher, wife, girlfriend, girl-next-door, college co-ed, Domme, submissive. I will take your fantasy to the next level when we roleplay.
You will be begging for more!
Jenna 1* 888 *430* 2010