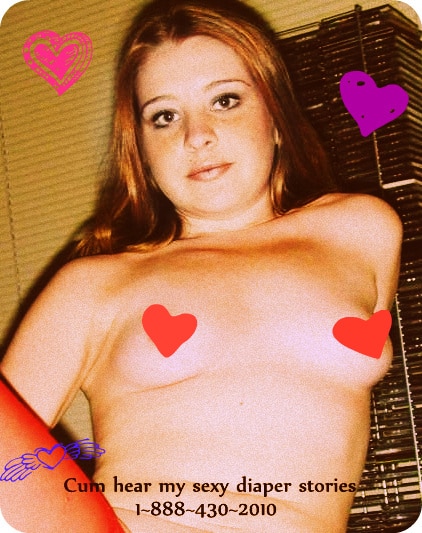 One very convenient thing about loving diapers is their practical uses along with the pleasurable ones. A few months ago, during the summer, a friend who is also in the DL scene took a road trip with me. It was time to get diapered on the road.
It really helps to not have to stop constantly and you know how women are on the road,lol. Then not to mention, once we have to stop and pee we inevitably have to shop and gets snacks and freshen up (which is usually at least a 20-30min deal by itself). So yeah, diapers definitely mean making better time. And then the fun part…after being on the road for hours in a soaked diaper, we can't wait to check into our hotel room for some playtime.
The first thing we do after we get into room, changing time! Time to get those wet diapers off each other. It feels so good to get changed after being wet for so long. And it feels REALLY good to get wet in a whole other way. Of course we can't help ourselves, both being sexy diaper lovers. After riding for that long in a wet diaper, I can't help how horny it makes me. And I know she was definitely turned on. I didn't think we would even make it to the hotel she was so horny. Figured we were going to end up on the side of some little traveled road with her head between my legs on the hood of the car.
But…we made it, just barely,lol. As soon as we got in the door she thrust me down on the bed saying "time to see how wet you are Josie". I just giggled and started lifting up my skirt. She pushed my hands away and took care of the rest.
Want to hear all the tantalizing details about our hot diapered sex on the road? Give me a call and I will tell you every last erotic detail til I have you cumming in your own diaper on the other end of the line. Cum on, you know you want to…
~Josie DL