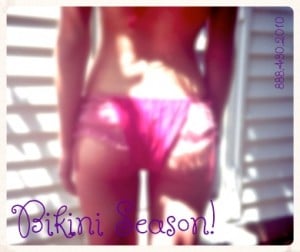 I can't wait to go to the beach! Summer time is my most favoritest time 'cause Daddy rents a house by the beach and we get to stay there alllll season long!! There's lots of time to lay out in the warm sunshine, and build nice sand castles in the pretty white sand, and I love jumping in the water and splashing around!
Before we go to the beach house, there's lots of getting ready to do! We have to pack everything up and shop for stuff we might need. I always make sure to pack all my toys! Adult baby ones AND my naughty ones hehehe! We have lots of neighbors at the beach house who like to play with me!
Every year I get to go shopping for new bathing suits too! This year Daddy sent me shopping with my tranny mommy. She got me two babi girl suits that'll fit over my diaper, AND she got me two regular bikinis! She made me promise not to tell Daddy about them though, she said it would be a special surprise!
Love, Lacy
1.888.430.2010