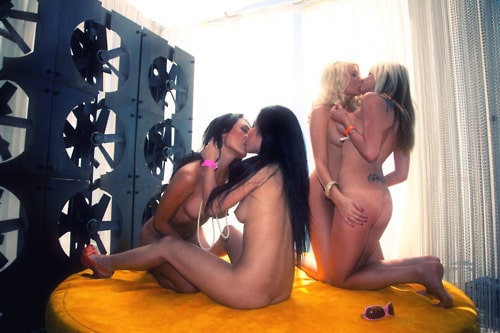 Mommy Crissy had a few of her friends over the other night.
You seemed to be fast asleep when the party really started. We were all so horny, we just couldn't control ourselves.
So we took off our clothes and started making out. We must have been moaning pretty loud, because you started peering around the corner!
We were having so much fun, we didn't notice you moaning too as you were playing with yourself under your adult diaper! I started feeling like the real center of attention as one friend started sucking on my left breast, another was french kissing me and the other was licking my beautiful wet pussy. I was coming close to the edge, writhing with pleasure, when you crawled up and started sucking on my right breast and drinking Mommy's milk! It took a minute for the other girls and me to notice you because we were all enjoying ourselves so much!
When we finally did, we all started kissing you and decided to let you in on the fun!
Give me a call at 1*888*430*2010
so you can join the party!
And remember, Mommy Crissy specializes in abdl, fantasy, , diaper play, and so much more!