So, you like to play dress up…
September 4, 2015


Be Mommy's Perfect Sissy
September 6, 2015
"Lets go to the mall"  Five words you dread hearing.  You know what this entails.  Mommy Susan dressing you up in one of her favorite sissy dresses with a matching bow and panties.  You don't like going, you know people will stare at you and laugh.  Mommy Susan laughs with them, she lets them take pictures.  She even pulls out your tiny cock to show everyone.  Look at my little ABDL.  Look how tiny his sissy cock is.  
Then it gets worse.  Mommy Susan takes you into a fancy dress store to buy you yet another frilly girly sissy dress. There will be a matching bow and panties.  She will undress you in front of everyone letting your sissy cock hang out for everyone to see.  Everyone will laugh.
You will leave the mall feeling tiny and worthless, like the sissy boy you are. At least you will have a new sissy dress to admire yourself in, and Mommy Susan will be so Happy with her little sissy bitch.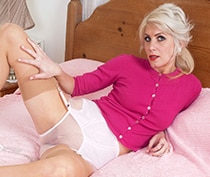 Call Mommy Susan, I need to go shopping.
1-888-430-2010