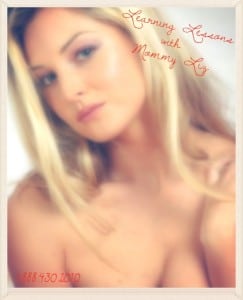 I've told you about a ten times that you need to keep your bedroom tidy! And we both know that I do NOT like to repeat myself. In fact, normally I don't. But you said "Please Mommy," "I'm sorry, Mommy," "I promise I'm gonna get it done right now, Mommy," and now here we are. Toys all over the floor, baby blankets all rumpled up everywhere. I just don't know what I'm going to do with you.
Don't you start with me now – no, no, no. There's no time for cleaning up now. It's bedtime and we're just going to have to make sure you go to bed remembering that you ALWAYS listen to exactly what Mommy says. Oh no dear. Don't you crawl under those sheets just yet. Come here next to Mommy. You've given me no other options, really I don't know why I didn't just handle it this way first, we both know its very effective. I believe I said I gave you directions ten times? In that case, we better make it twenty spanks.
Come on, over Mommy's knee you go. Let's get that diaper out of the way, there's nothing more effective than a bare bottom spanking. With every lick I want you to think about what you were told to do. And when you go to bed tonight, your bottom all hot and bright red, you remember what happens when you don't listen to Mommy.
Mommy Liz
1.888.430.2010