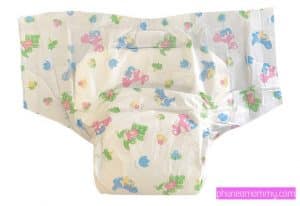 Brenda listened to a car door slam in the driveway, and nearly squirmed in excitement but simply crossed her legs, determined that Ethan would see only what she wanted him to see. He would see that she was in control of him, of the situation that she placed him; he wouldn't know just how wet her panties were, not until she decided to let him know. The front door opened, and she knew the second he saw the pink sissy dress she had hung off the coat hook for him, with thigh high ivory stockings looped over the hanger, and pink glitter covered high heels on the floor underneath. She didn't hear another footstep, didn't hear him moving around at all.  He hadn't a clue when she was going to come over, when she was going to use the threat of blackmail to have him do whatever she wished, so she knew seeing those items was going to be a shock, but she couldn't have him dawdling in the hallway like that. "Strip like I told you to before, Ethan, and come to me with your new clothes in hand." She couldn't hold back a smirk when she heard the rustle of his horrible manly clothes coming off.
He came around the corner, clothes in hand, with a scowl on his face, his cock already half-hard. He was angry enough to spit, but that just amused Brenda more. "Go on and put on your new clothes for me, dear. When you are done, I'll go ahead and put your new diaper on you as well." She patted the diaper in her lap with a firm hand, the crinkling loud in the room. "I've got a lovely pink one to match your dress, and extra thick to boot! Now, you remember the terms, my silence in exchange for your silence, unless I explicitly ask you to say something." She waved a hand at him, impatient to see what he would look like, all sissified. "Well, go ahead. No sense in waiting! Forced diaper sissy or not, you will still be my diapered sissy."
His whole body flushed with embarrassment and excitement, but he did as he was told. Brenda watched with her own rising excitement as he slipped the stockings on, his hands gliding up and down to smooth them out. The dress came next, lacy with petticoats that flared out, and so short that it barely brushed against the top of his hips. No… her, now. Brenda motioned for her to lay down on the couch, and Sissy Evelyn did just that, lifting her legs up eagerly for Brenda to slip her diaper underneath her bottom. Brenda had to lay Evelyn's clittie to the side to tape the diaper up, it was so hard! Brenda pressed her hand against the diaper, rubbing against that hard clittie just a bit. "You've done so well, dear, much better than I thought you would." Brenda chuckled, feeling her own panties getting even wetter. "Now, we are really going to have some fun." Just what do you think might happen? Click right here to find out or call to tell me your own sissy sex stories!
Aunt Brenda
1-888-430-2010
Click Here to chat with a phone sex mommy!
#forceddiapersissy #diaperedsissy  #sissysexstories