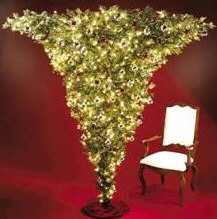 I love this pic!  With all the rushing and baking and shopping going on during this final leg before Christmas, I can sometimes feel like this tree – turned completely upside down, LOL!  You all know what I'm talking about!  And sometimes it's hard to remember what this time of the year is about – family and friends and loved ones and sharing and enjoying the warmth and love of each other's company.  So don't forget to take a moment and breathe and just give a silent smile when Uncle Joe says, "Go ahead, pull my finger!"
Hey, upside down isn't so bad after all!!
Merry Christmas Everyone!!
Gina
Just a few of my favorite things ~
**milf/younger man role play * AB/DL mommy * diaper punishment **