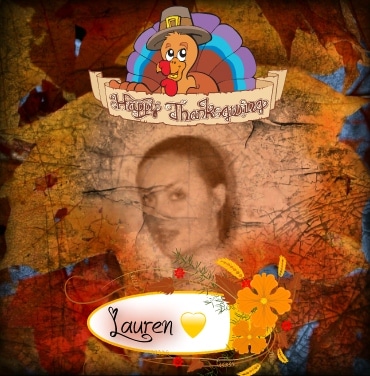 I know a lot of you will be spending this special time of year with your family. For some it's a very stressful time, and for others it is a time to be joyous and give Thanks for all the Blessings that have been bestowed upon you this past year. There is something that this Phone Mommy wants you to know.
I would like to take a moment and let you all know how Thankful I am for each and everyone of you. Whether I speak to you on the phone about diapers, humiliation, changes, Domination, or any other sort of Fetish that you speak to me about. I adore and respect all of you.
You see, you are like my extended family. Although we will never be able to meet in real life, to me you are all good friends, not only someone who phones me for play time. I wish you nothing but love, joy, and good fellowship this Thanksgivng. But please know, that if you happen to find yourself alone, this Phone Mommy is here to celebrate Thanksgiving with you and give you a smile.
Happy Thanksgiving,
Mommy Lauren