Sissy Chastity Phone Sex
April 24, 2016
Humiliating Sissy
June 30, 2016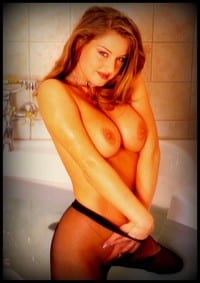 You would do anything to make your mommy happy. You my favorite, obedient little sissy baby.
I tell you that decided that its time for the world to know who you are. Your eyes get wide with fear. All you can think about is what your neighbors and coworkers would think. You're a very powerful man in this town and being labeled as a sissy baby would ruin you. Of course humiliating you gives me pleasure so I shrug you off and tell you that if you don't reveal yourself, I'll will force a horse dildo up your ass. You decide to do as I say and I dress you up like a little girl with a frilly pink dress, a huge diaper, a necklace that says "diaper boy" on it, blush on your cheeks, a blonde wig, and babydoll shoes. I take you outside and I laugh as I see you holding back tears of embarrassment as everybody points and laughs.
Liz
888-938-7382
Click to chat with the phone sex mommies!