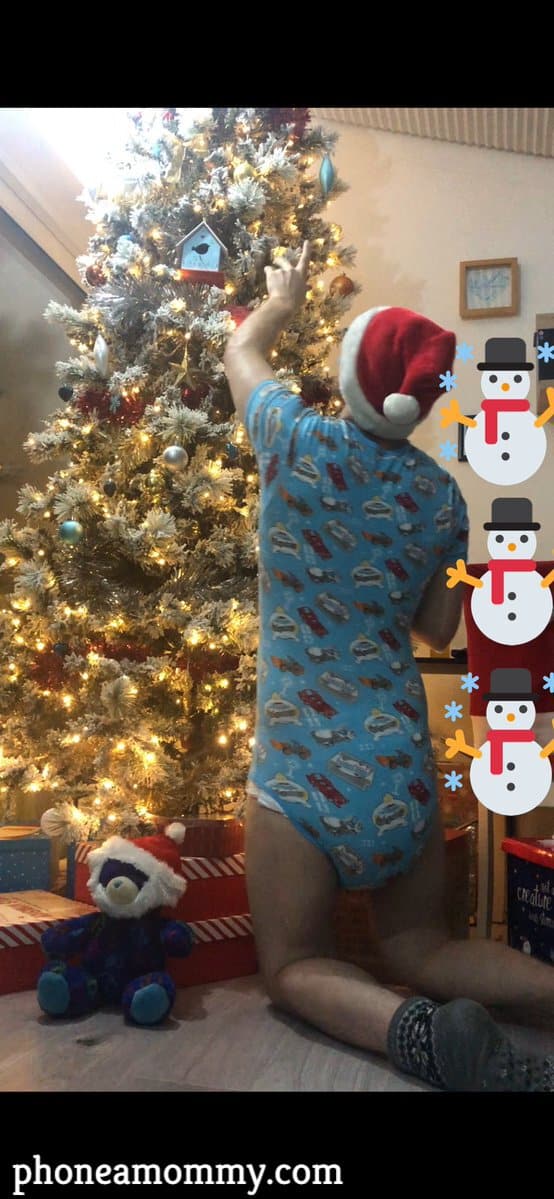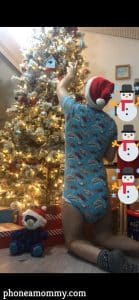 Have you been naughty or nice? Santa Claus doesn't like naughty boys, so for you to have gotten any presents from Santa you would have been good to be on Santa good list, which means no hiding messy diapers in toy boxes, no running from mommy when she is giving you punishment for being a bad boy, and trying to use your big boy potty instead of always using it in your pamper. Santa Claus tries to work with you since he knows that you try and try to be a big boy for mommy but he knows you never want to grow up on mommy but soon one day you will have to become a big boy for mommy witch I honestly never want to see well at least not anytime soon.
Mommy and Son then decide to put the tree up together then after its finish sit round it with some cookies and milk and tell some adult baby stories that we each have with other mommies and sons, I start telling my baby how I use to be a daycare teacher and watch pretty little other boys all day, and became pretty close to one boy, the boy one day told me that he didn't want his mommy ever-changing him again that mommy doesn't change him as I do and he likes the way I change him more… so every day he would make sure to come to daycare with a full diaper of surprises for me to change every morning, mommy would always look forward to it till he moved and couldn't come to daycare anymore. i think his mommy found out that she wasn't doing a good job being a mother for her son so someone else was doing it, and she got jealous.
Then my baby started to tell me his story of the teacher who treated him differently than all the other students, giving him extra juice and candy, sitting him in the front near her desk so she can stare at him, asking did he do poopies in diaper or peepee waiting and wanting to change him so badly but mommy already knew about that teacher she just likes hearing it I think I tell it every Christmas. wish had new stories to tell but mommy so jealous to put me back into any daycare till she knows no one will treat me better than she does.
well its time for bed before it gets past my bedtime mommy wants to lay in bed with me and do mom and son dirty talk before bed tell me how she can't wait till in the morning so she can change me and we can do mommy and son time, which includes her favorite part of the day, which is rubbing my little clitty till I make cummies all in my diaper. it actually makes mommy happy. As long as mommy happy I'm happy.
MERRY CHRISTMAS EVERYONE
ABDL Mommy Crissy
1-888-430-2010
Click ABDL CHAT to chat with a Phone Sex Mommy