You Need To Be Turned Into A Sissy Baby
June 7, 2020


Plastic Lovin' Little Sissy!
June 14, 2020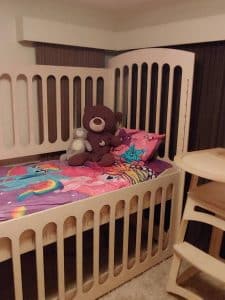 I am locking you in your diapers and you are not coming out. You will experience extreme diaper humiliation from me as that is part of your punishment for being a naughty little abdl baby.  You were told not to release your piss from your clitty sized itty bitty pee pee yet you still pissed yourself without my permission.  How dare you release yourself, you fucking little drippy diaper sissy cunt whore! You thought it was a good idea just because you were getting a headache and experiencing severe cramping all over your tummy.  I am taking a rubber band and I will wrap it around your penis several times to make sure that the head of it glows brighter than rudolph's nose.  I will then take a tweezer and pluck the hairs from your prickly stiff marble sized balls and then blot them with cotton balls that are saturated with rubbing alcohol.  Afterwards I will take a Q-tip and insert it all all the way into your piss hole until it disappears.  It may have a bone in there but after my Q-tip insertion, your pee pee will have a plastic bone with a cotton tip on top.  And when you think that I am finished, I am not… you diaper lover.  I will then get a shoe lace and join your balls together along with your puny prick.  I will finish off by administering the necessary anal training that I know you so desire and deserve. Finally, I will insert two suppositories followed by I a wooden brush (by the part with the bristle), deep inside of your ass all the way up and leave it there then I will put you back into your soiled diapers and lock you in with a chain and you will not be able to come out.
Scarlet
1-888-430-2010
Click Here to chat with a phone sex mommy!
#abdl #adultbaby #ageplay #abdlmommy