Dirty Little Boy Gets an Over the Knee Spanking
January 19, 2013
Mommy's Milk
January 20, 2013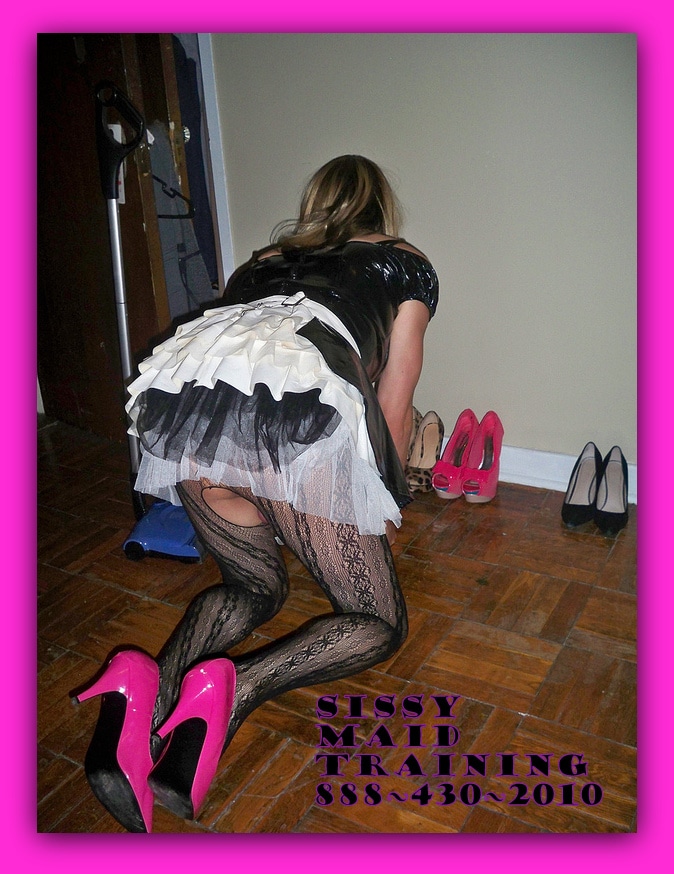 This is what a proper sissy maid does. I expect you to show up on my door step, fully dressed and ready to WORK. after I have put you through your paces and shown you what real house cleaning is, then I will reward you with some mommy/sissy AB play time.
But first you are going to be a big girl and clean mommy's house properly. You will clean the toilets, vacuum, dishes, trash and you will take care of some of mommy's most prized possessions. My extensive shoe collection. You will lick every one clean. Then you will polish them.
After all your work is said and done, it will be time for mommy to turn you back into a Sissy AB. And then mommy will take good loving care of her sweet sissy. Now doesn't that sound like a wonderful trade?