Nanny Ella's Baby Harness
June 11, 2011
What I love about phone play!
June 12, 2011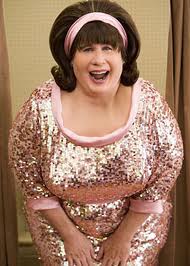 Expressionism not just for Art any more but for the 21 century FeMale! Wikipedia tells us that "The basic characteristics of Expressionism are Dionysian: bold colours, distorted forms-in-dissolution, two-dimensional, without perspective" The latter somewhat similar to the struggles many men who long to engage in feminization are forced to face.
Seems such a shame and most unfair that only people involved in the performing arts in our culture are granted permission of expressionism; to cross boundaries the rest of us must adhere to. So I say to you free yourself and as you do break out of the daunting old mold of sissies such as the little pink dress and ruffled panties. I know you like pink but I want you to really let loose clear your mind of any and all perspectives. Wild and crazy colors, bangle bracelets, wild hair dues, rags or riches whichever you delight, but most of all cum out, cum out and Express Yourself!
Mizz Rebecca
1 888 430 2010