Have a Happy Easter!
April 21, 2011
Restocked for your visit
April 22, 2011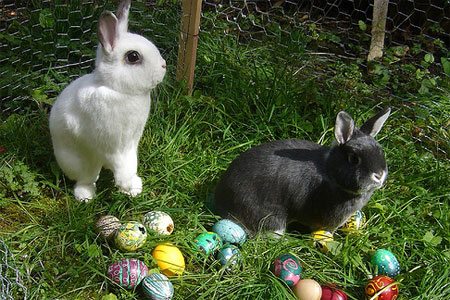 Awww, look! The bunnies have been on an Easter egg hunt, and look at all the eggs they had gathered! But wait! It seems the white one is the girl bunny, and the gray one is the boy bunny…and it seems the girl bunny has been ordering the boy bunny to go and gather the eggs for her…that she knows what the boy bunny has been doing in her panty drawer, and is threatening to tell all the other little bunnies what a naughty little panty bunny he has been…and since he's more like a girl bunny then a boy bunny, she will be bringing home a boy bunny who knows how to be a real bunny…but no worries, she will let him watch and learn, hehehe!
Happy Easter Little Panty Bunnies (and you panty bois too)!
1*888*430*2010