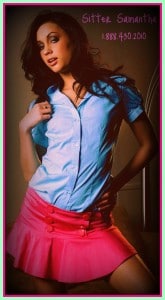 Everytime ABy Adam calls me he starts telling me a new story, and they're always about spending time with a pretty older girl! This little loser tells me about how he goes and gets to hang out with the older girls and he has sooo much fun with it. Well of course I know that isn't the whole story!
First of all, Adam wears pull-ups, which he claims are "big boy pants". Every single time I call it a diaper he gets all huffy and whiney going "nooooooo, I don't wear diapers, I wear pull-ups!" What a dumb little ABy!! Unless you're wearing underwear and you know how to use the potty, YOU'RE AN ABy! Eventually he finally admits that he wet his pull-up while he was with the older girls and somebody had to change him. Now this is the very best part, because nasty little Adam gets allll worked up during a diaper change hehehe, he just can't seem to help himself! He starts stuttering and fumbling over his words when I tell him I know exactly what happened.
Dumb little Adam gets all upset sputtering and crying. He thinks he can fool me with his silly little stories about being cool and hanging out with the older girls, HA!
xoxo Samantha
1.888.430.2010