So you like used diapers, do you?
August 22, 2010
Qui Jun and the Arrogant Monk
August 23, 2010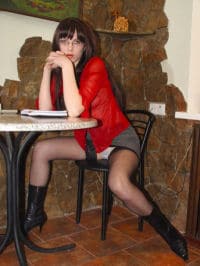 I hear the abies talk about celebrities they would like to have as Mommies or Sitters. Sometimes I see certain celebrities and think to myself I would love to diaper them. Today it was the magician/illusionist David Blaine. I have no other reason than I think ht would look simply adorable in one. I can't remember the TV special or interview I saw it in, but he spoke so sweetly about his Mother. It was really touching. So you abies aren't alone, mommies think about that stuff too.
Mommy Scarlet