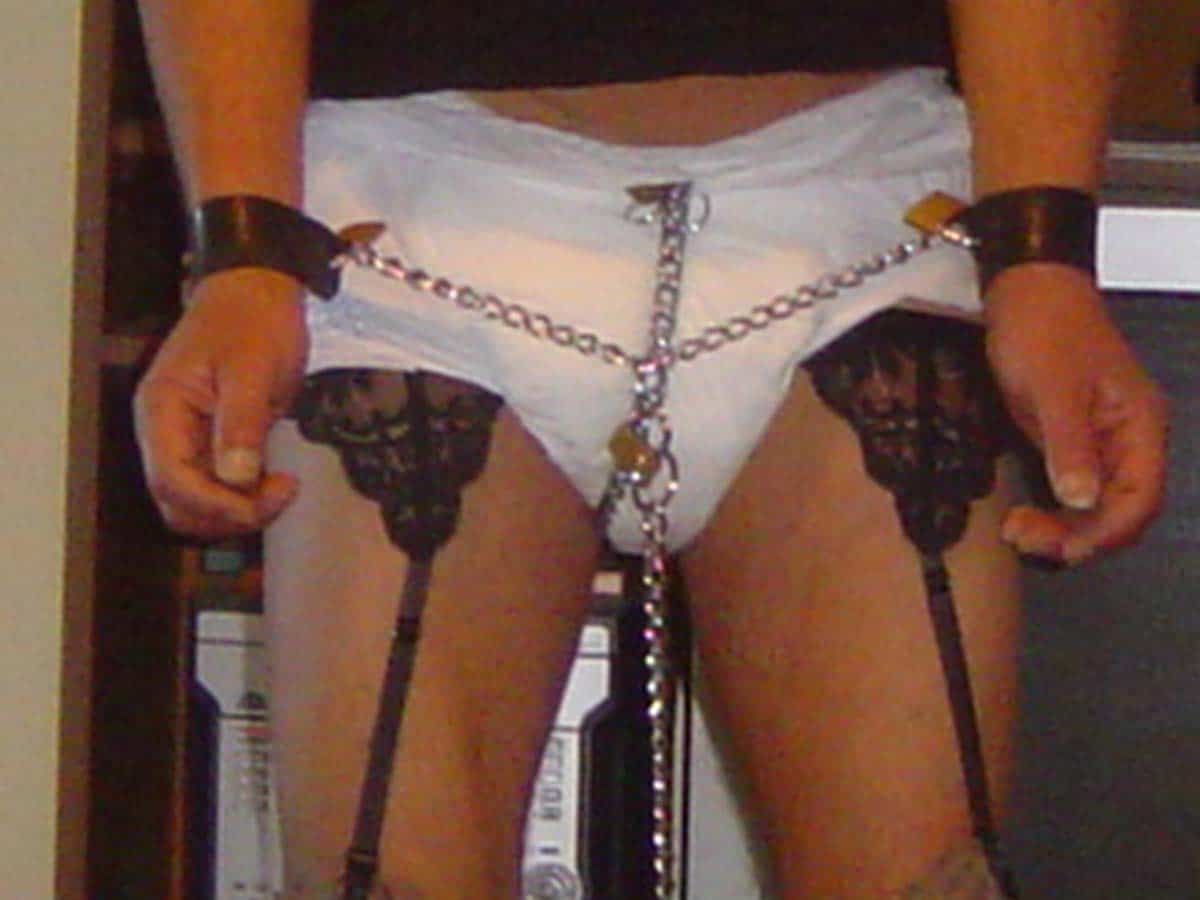 ~ Ya know, sometimes I just can't decide on what type of punishment and humiliation to impose on my play things. Should I dress him up in a slutty little number? How about forcing them into a diaper and deny him the use of a toilet? And of course there are the reliable and faithful straps.
~
Hmmmmm…decisions, decisions. And then I think, why choose? Why not all three? A nice thick diaper, a sweet lacey garter belt and stockings, and locked and restrained – perfect! Oh, and did I mention that before the diapering takes place, that a suppository and a butt plug are firmly put in place? And that lipstick in harlot red is applied?
~
So, be fair warned – if you are asked which punishment should be used on you, you should give and answer, else you end up being subjected to many all at once!
~
~~~
~
Gina
1*888*430*2010