Come Here Sissi lil boys & sissi girls!!!
June 28, 2008
Pretty Red White and Blue Diapers
July 3, 2008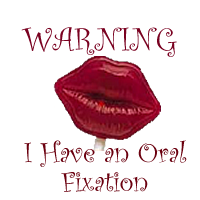 Lately I have had an absolute craving to suck on anything. Lollipops, hard candies, soda straws, pens, fingers, toes!…anything I can get a suction fix from, I'm into it! I am on the lookout for anything and everything I can to get my oral fixation. Do you have something to offer me to suck on? I would *love* to hear all about it!
CousinJenna
1 888 430-2010