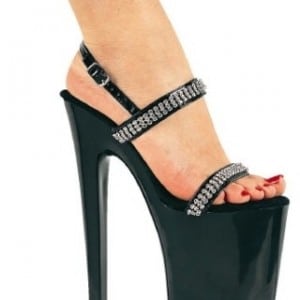 It is a smelly foot fetish that dean loves,
he licks his mistress's soles clean.
I put my heels on his diapered little cock and he moans for me to 
grind it into his puny balls nice and hard.
 He yelps with horny excitement at the feel of my bare toes across his face 
lashing out his tongue he honors every inch of my foot by planting little kisses all over them.
What a pathetic little diaper bitch!
He just does what ever I want for even a second of the feel of me stepping on his 
scrawny  cock and saggy diapered balls. 
Veronika