Mommy Crissy's Cuckolding Diaper Sissy
October 13, 2018


Are You A Little Faggot Too?
December 13, 2018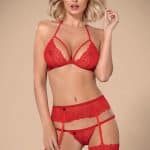 Young man – or should I say, young LADY – I believe it is time for some changes around here! You've been living with me for 6 months now. You promised to take care of me, but all you do is sit around and play games! It's like I have another child to support!  Well, if that's what is going to happen, then I am going to choose the age and gender of my new child, and I have decided that it will be much more fun to dress you up as a little Sissy baby  girl! And I have decided we will start at the beginning! Maybe that way you can be re-raised and grow up responsible this time! What's that? You won't?? Are you sure you want to die on this mountain? Ok then – get out. And don't take anything with you – I own all this. Including your precious game system. Where will you go? I don't care! You don't have any money? Not my problem!  Oh, so now you think maybe my way isn't so bad, huh? Well, first we are going to have to punish you for that little outburst. Come here! I just happen to have a nice hardwood hairbrush here. That's right, take off all your clothes first, and then over my knees! Then we will get you into some new clothes …. after your corner time …. starting with a adult diaper, and ending with a cute baby bonnet!  Call Abdl Mommy Jenna  now, to discuss all the rules your new life will entail!   
Jenna
888-430-2010
OR click HERE to chat with a Phone Sex mommy!
#Abdlstorytime #abdlgirl #abdl