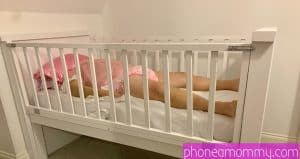 My current boyfriend, Greg, isn't really boyfriend material, so I've decided to go out and get myself a new one, someone that better fits the mold of a grown man. Greg definitely doesn't do that! Between his small dick and his natural submissiveness, he's more of a sissy baby than a real man. I don't want to just drop him, though, it's not like the poor thing can help it. Also, I would feel bad for the next female that he's able to lure in through pity and lies. Best thing for everybody is to make sure that he isn't able to hide what a weak little thing that he is! The universe must have agreed with me because I was fussing to a friend of mine on the phone while I was doing some shopping, and this complete stranger told me that she knew what would help me and gave me a number to call. Turns out it was for an abdl nursery!
I gave them a call, and from what I could tell they have a little bit of everything needed to turn a wannabe man into a good baby. I even went for a tour and was very impressed. They have on site medical facilities, nurseries filled with cribs and changing table, and playrooms with all sorts of toys. They have diaper training, using lockable diaper covers, laxatives and diuretics when necessary. There are hands on lessons for baby talk, how to play, how to crawl and waddle and just in general how to be a baby! Other babies in training are also at the facility, in all stages of their training, so Greg won't be short on examples of happy babies that have embraced their new life.  One of the best things is that from what I've told them, they agree that it sounds like he would be suited to being a sissy baby 24/7. Dresses and onesies with skirts and pink princess diapers, the whole nine yards!
It's going to be a huge change for him, and may not be all that cooperative at first, so it's good that he won't be able to check himself out whenever he pleases. They have burly male nurses there to make sure that none of the babies go AWOL. Babies just can't wander where they please, absolutely not! I think this really is going to be the best thing for Greg and for me. I can't wait till his training is done and he gets to come home to meet my new boyfriend. Actually, that could be the last step in his training, couldn't it? Seeing a real man filling in the role easily that he struggled with so hard? Listening to my new man making me moan like Greg never could? Turning him into a diapered cuckold would definitely be the final touch to him being a baby instead of a man, and fully accepting it. Do you have your own abdl sissy stories? You should call me and tell me all about them.
Aunt Brenda
1-888-430-2010
Click Here to chat with a phone sex mommy!
#sissybaby #diaperedsissy #diaperedcuckold #abdl